Naomi Rawlings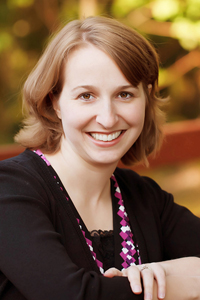 A mother of two young boys, Naomi Rawlings spends her days picking up, cleaning, playing, and of course, writing. Her husband pastors a small church in Michigan's rugged Upper Peninsula, where her family shares its ten wooded acres with black bears, wolves, coyotes, deer, and bald eagles. Naomi and her family live only three miles from Lake Superior, and while the scenery is beautiful, the area averages 200 inches of snow per winter. Naomi writes bold, dramatic stories containing Passionate Words and Powerful Journeys.
I love the intense, highly structured world of Regency romance. Our society today is so free, throwing off a lot of structure. I enjoy giving my characters a list of rules so long it makes oneís eyes roll backward, and then giving my characters a problem to which they respond as human beings we can relate to today, despite the strictures they face.
Favorite Regency Setting:
I really find Englandís international relations during that period fascinating. They were huge fans of declaring war and using their navy to bully the rest of the world into submission. As far as a favorite setting, I would say anything set half in England and half in a country they were at war with, like America or France. Make one of the main characters English and the other from one of the warring countries, and Iíll fall in love with the story.
Favorite Books
Joanna Bourneís ďThe Black Hawk.Ē Itís general market, so be aware thereís some bedroom scenes, but it features a French spy heroine and English spy hero who have been in love for over a decade while their countries are at war. Talk about some conflict! Itís so wonderful to see the hero and heroine finally get together despite everything that stands in their way.